JUMP ON THE WAVE
FAST TRACK WEBSITE
We Can Make Together
This is a common case too. You start up your business, still drawing up some schemes, figuring out routines and what will work best but still – need a website up and running as soon as possible.
That's where the ready made templates step in. Leveraging the vast library of hundreds of premature web page templates we can easily and cost-effective help you get job done.
All that you need to do is reach us out with some sample language you need placed on your site and eventually – browse the templates to see what will eventually appeal to you so we use it for you. Don't worry if you don't have all your language figured out at first – words sometimes seem to start flowing themselves in the process. In case you need to we can also help writing some content for you. Same goes for the imagery content – it's good to have at least a few real images to place for starters – the rest will be consisting of stock imagery until we have some good real life replacements for them.
The goal here is having something up and running fast yet impressive and take care of the smaller details later after the launch.
It's best to work on website's permanent location meaning you will need to purchase a domain name and a hosting plan fast. In case you need to we can help you with some advice – in person and with the info in our showcase over here… A great benefit form that is that you can instantly have your comapny domain emails like office@mydomain.com etc. up and running along with an Under construction page on your website's main domain for visitors to see while we work. You still can easily supervise the grouth of the actual website with a convenient link we provide.
Even more – having our graphic design experience we can help you with any other branding and marketing materials you might need.

We can create you a logo, stationary, PowerPoint templates business cards designs etc.
This way you benefit with working with us only doing it all saving yourself time and efforts coordinating between designers. If you have something done already – in's not an issue though – we work along with fellow designers pretty well.
Once the site is up and running as a second stage of its development some extra features might be considered such as creating a blog with some useful content to grab visitor's attention, news section, web store etc.
Of course at any step of the way you can always count on our support and advice.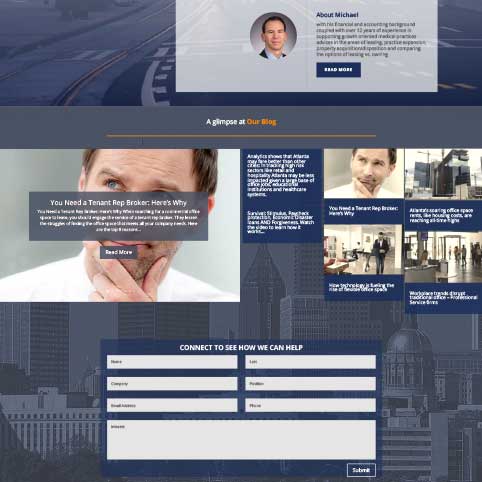 Let's Work Together
We would love to hear from you
Don't hesitate to reach out to as and let's discuss how we can help.
We strongly believe the only proper way approaching a project is the personal one. Considering our clients friends we constantly always ask ourselves what will suit their personal vision taste and needs best and go for it! Probably that's one of the reasons pretty much all of our clients are returning for more projects.
We are always looking for new friends though. So in case we managed to tickle your interest – don't hesitate and rach us with some details on what you think we might be of service!